This post has way too many pictures! I've been so behind on posting and proofing lately so please forgive me! There has been A LOT going on at the Jacox house so here's a quick update:

Got back from NY a week and a half ago (pictures coming from that trip too) and had a session with the amaaazzzinng Sarah Q. in Austin. It was so fun (and wierd) being on the other side of the camera!! But we had such a blast and Sarah is a genius with the camera so every single image is my favorite ever. I love her. Here are a few faves, more to come later!



LOVE these.
And then the exciting part! On Wednesday after we got home from New York I found out I was pregnant! (yes, it was planned!) I knew we had our photo session Saturday morning and thought it would be so awesome if I told Jared the news during the session so we could have his reaction captured forever. So I called Sarah and ran the idea past her and she loved it, then I just had to keep my mouth shut for the next two days which was REALLY hard to do!!
I love all of these, they are so priceless!!!
At first I said, "We're going to have a baby!" But I don't think he quite got it at first.
So then I said, "I'm pregnant!!" He definitely got it then!
In shock. Trying to hold in the tears because he didn't know if the photographer knew or not. He kept saying later, "I didn't think she knew so I didn't want her to think I was losing it for no reason!"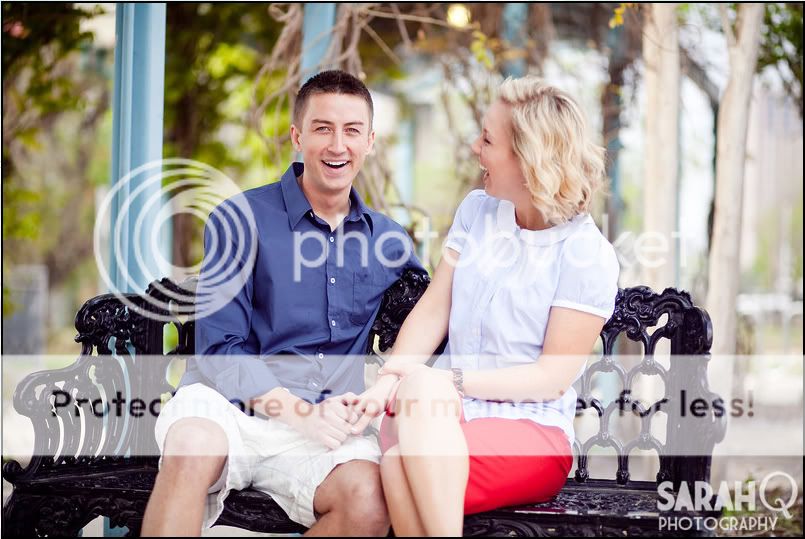 Me telling him that she was in on it with me!
Jared amazed that I kept quiet for two days!!
Me trying to poke out my belly and pretend that I'm showing.
Just a little bean right now!!
Happiness.


So we went to our first doctor's appointment yesterday and saw the little heartbeat, it is so amazing!! They gave us a due date of November 25th so it will be a Thanksgiving baby! We are so so excited and can't wait for the adventures ahead!